HOW DO YOU FEEL ABOUT SQUID GAME?
Love it or hate it, there's no denying that it's been a raving success.
Shooting the top of the viewing charts, dominating social media and overtaking the likes of Bridgerton, The Witcher and The Queen's Gambit to become Netflix's most-watched series.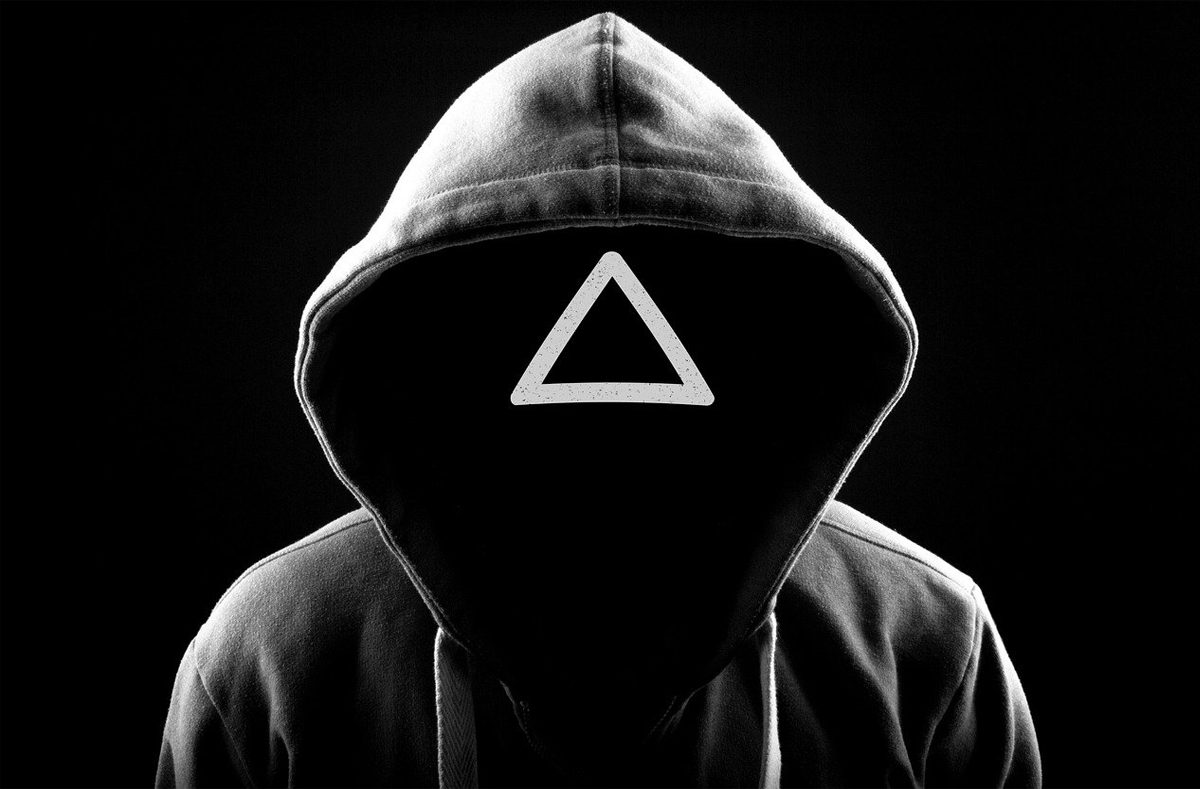 I DID IT. I TOOK THE PLUNGE…
After nearly two years out of the local networking scene, I made my way to the Greater Birmingham Local Enterprise peer to peer networking event..
Now, this event isn't your usual "brekkie and a brew" networking It's a little different.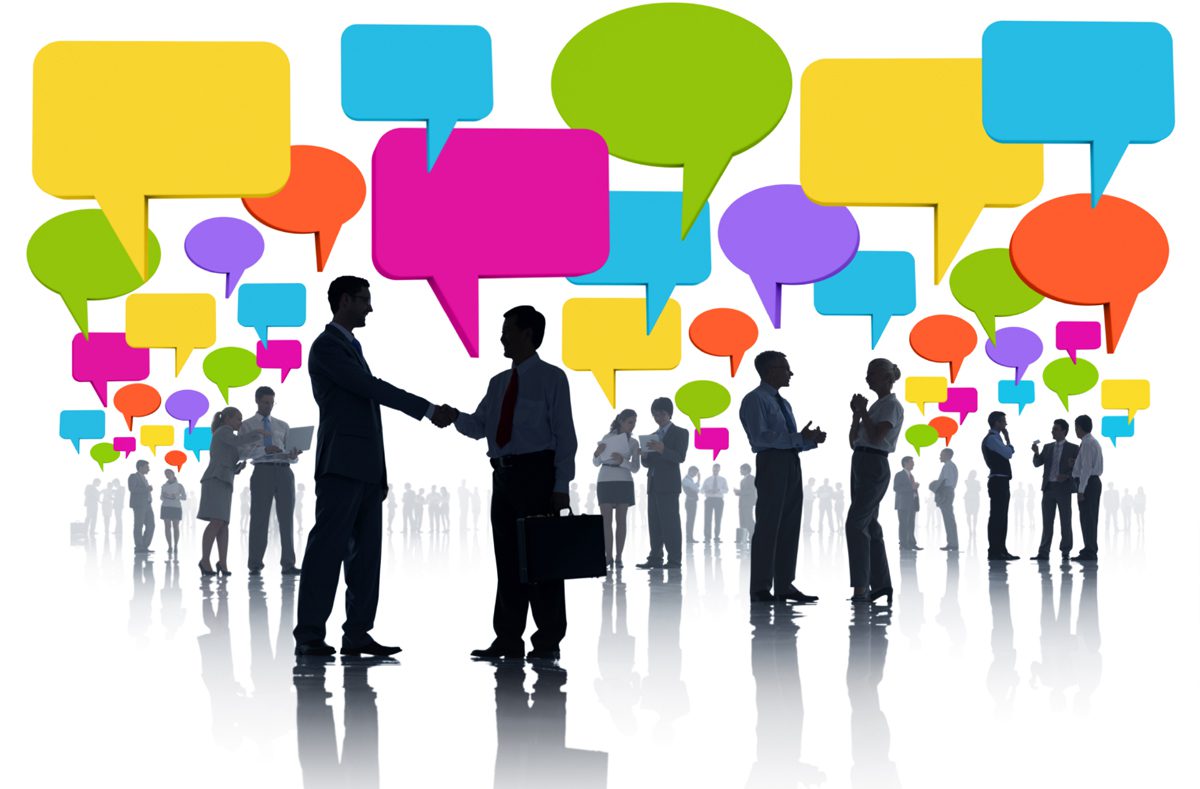 A FEW WEEKS AGO I TOOK A LITTLE TRIP TO THE BIG SMOKE…
If you've ever been to London, you'll know how much of a maze it can be. Navigating the underground is no mean feat. But with a bit of planning and preparation, we found our way with little bother. Fast forward a couple of weeks, I've got a meeting with my IT support crew, just to touch base, catch up and keep that personal relationship strong after the pandemic.
We're meeting in Birmingham, at the new Grand Central Station.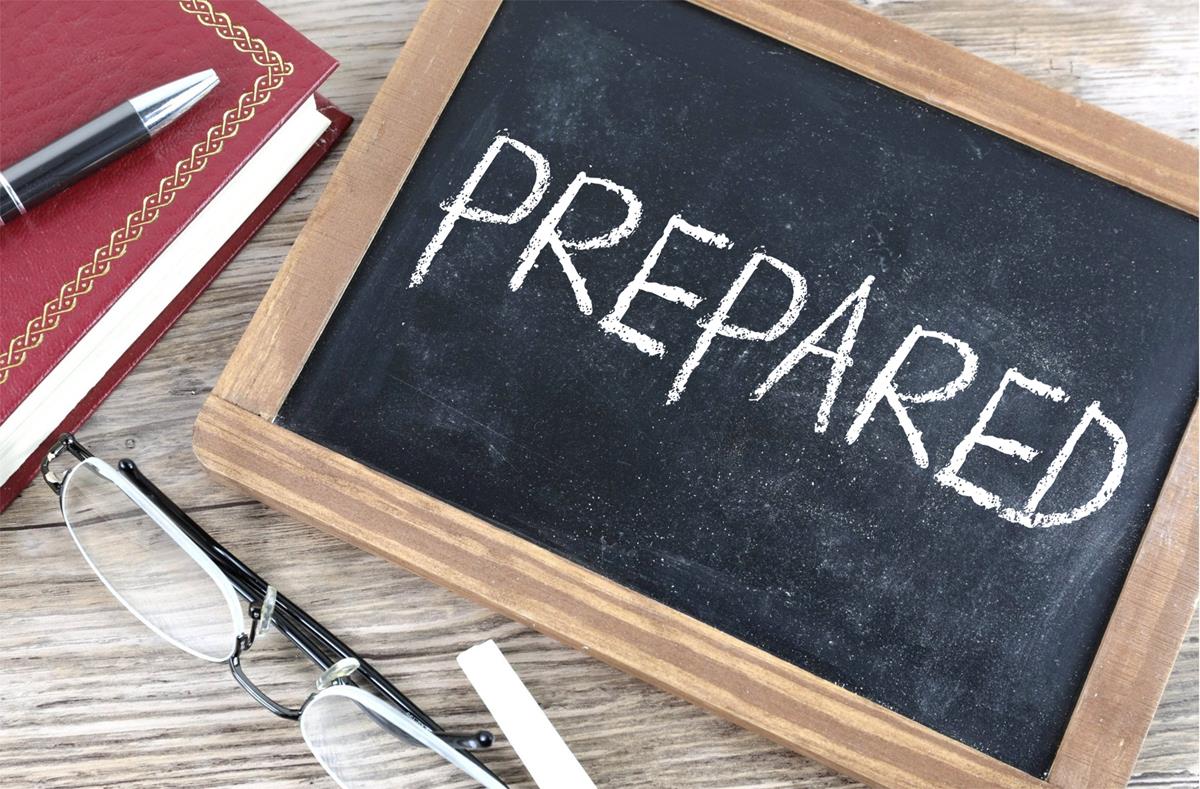 I BET TESLA'S HAVING A GOOD WEEK… 
Thanks to our ever-spinning media here in the UK, we're struggling with a fuel shortage.
 Petrol stations around the country have mile-long queues, fights have broken out on forecourts, emergency service vehicles are unable to fill up and social media is filled with people begging for information on which stations have diesel..
So why the big problem?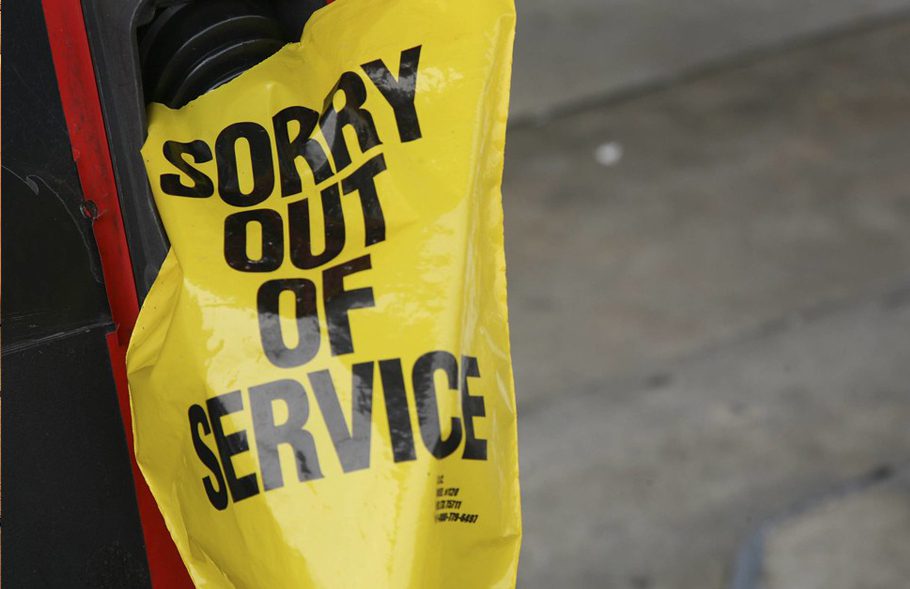 FOOTBALLERS CAN GET A BIT OF A GOD COMPLEX.
Now, I love the beautiful game as much as any footie-fan, but sometimes these young lads success can go to their heads. Imagine, you're 18, 19 or 21 and you're already rich beyond your wildest dreams, celebrated by men and swooned over by women.
 It's easy to see why they can get a bit big for their boots. Take the four Premier League footballers who made the world news recently.
Emiliano Martinez, Cristian Romero and Giovani Lo Celso made the headlines when their World Cup qualifying match was brought to a halt in Brazil because 10 minutes into the game immigration stormed the pitch.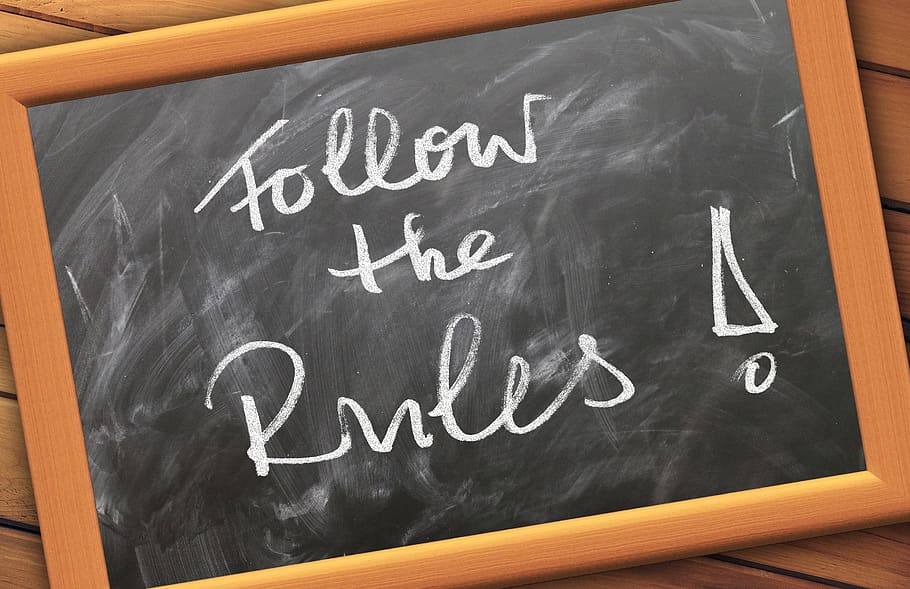 As the story goes, the Argentinian players allegedly "lied" to immigration when they arrived in the country, omitting to mention that they had been in the UK. The result was that they avoided a 14 day mandatory quarantine. Now, how they thought they'd get away with it when they are very clearly playing in the UK on international television every week, I just don't know. But alas, they didn't. The match was abandoned and the players arrested. This of course prompted a swarm of  "free our goalie" memes on social media and panic in the football community as the start of the Premier League is just around the corner. The lads were detained for a grand total of 5 hours, before they were allowed to board a plane and return home to the UK. I guess that's what money and power can do for you!
Whether you think immigration was right to storm the pitch, or you think they were a little heavy-handed, the lesson here's the same. Never cut corners. In business, it can be tempting to take the shortcut. To do things the easy way or miss out the grind that gets things done properly. But when you're moving goods around the world you're dealing with multiple countries, numerous laws and more red tape than you can ever imagine.
Get it wrong and your cargo can be detained – or worse – destroyed.
Here at Millennium Cargo, we really know our sausages. We never cut corners, we understand the import laws in all the countries we ship to and from and we only give simple, transparent advice.
So you can be sure that when you move your goods with us, you won't get on the wrong side of the law…
WOULD YOU ROB A BANK ALONE?
As you know, I'm not a big fan of the news. I take great care of my mindset and I believe that everything we read, watch or listen to has an impact on our way of thinking.
The newspapers here in the UK are packed full of doom and gloom, super-biased propaganda. But every now and then there's something in them that catches my eye – like the bank robbery in Brazil.
Now, just to be clear, I'm not at all condoning this robbery. People died, hostages were traumatised and damages were caused at a significant cost to society. The bank robbers are bad people and I hope they are caught.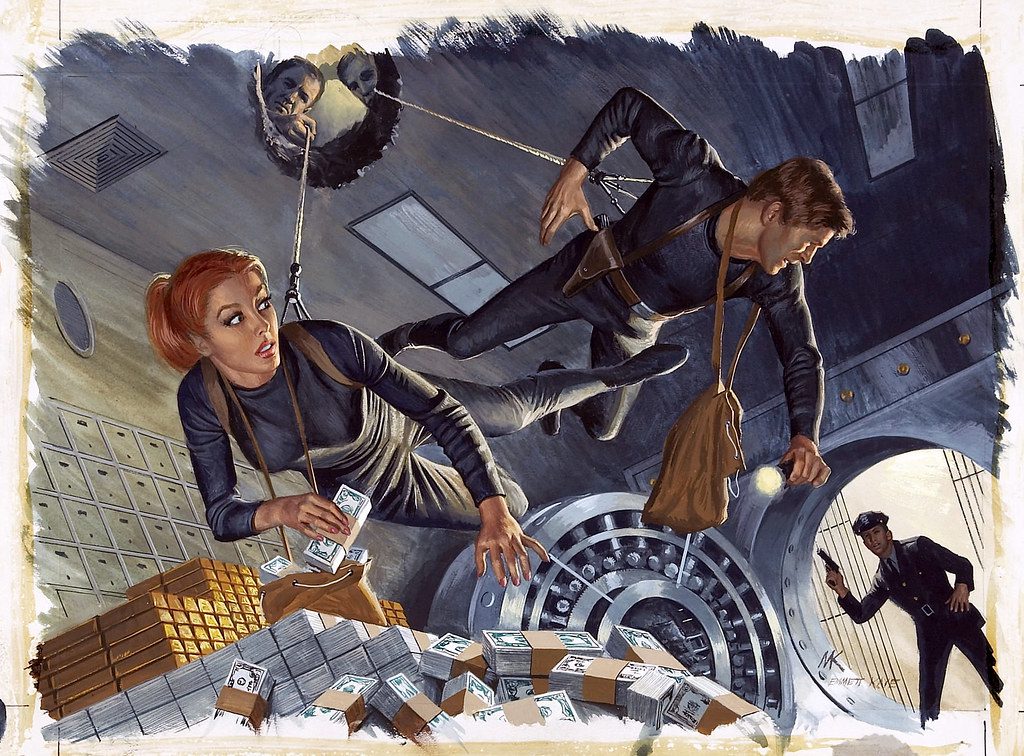 But that doesn't mean we can't learn from them. While the crime they committed was terrible, their planning and execution of the heist was something else. They didn't just rob a bank, but they planned and executed an exceedingly detailed heist that was – for them – a huge success.
With a team of over 20 people, they successfully broke into two banks in the city of Araçatuba in São Paulo state, damaging but failing to gain access to a third.
They cut off key access roads into the city with burning vehicles and attacked the local military police station to prevent the police from being able to respond fully to the robberies. They used drones to monitor the police response and strapped hostages to their getaway cars to prevent them from being fired on while they drove away at a leisurely 30mph pace. They thought about every single element and put a plan – and person – in place to mitigate the risks.
Now, it's not yet publicised just how much money they made off with but I'll bet it was a profitable venture. Again, I'm not condoning what they did, but there's some lessons to be learned from how they did it.
As a business owner, it can be tempting to think we can do it all alone. That no one understands our business like we do and that if you want something doing well then you're best to do it yourself. But in reality, if you want to get some serious results you've got to put a team in place to support you. Too many business owners handicap themselves by trying to do too much alone.
Here at Millennium, we've had a crazy busy summer. We've all been working flat out to keep our customers happy and we've seen some great success. But if we want to keep growing we need more people. We need the right team in place to make sure our plan can be executed and our goals achieved.
I mean, you wouldn't rob a bank on your own, would you? So why would you try to run a business without the right help?
THIS WEEK IS A BIG ONE FOR US.
Millennium Cargo celebrates its 25th birthday today! That's a whole quarter-century of making moving goods around the world simple for our customers.
As you know, I spend a lot of time looking to the future. Planning, preparing, working towards our goals… But with such a momentous occasion approaching, it's prompted me take a look back at where we came from…
You don't get many kids dreaming of a job in freight. And I was the same. I didn't know what freight forwarding was: I wanted to be a pilot/astronaut/footballer like most kids. And yet, one day in December 1987 my life completely changed as I walked into Scan Dutch, CGM in Birmingham City Centre, as the new kid on the block starting out in the big wide world of shipping and freight forwarding.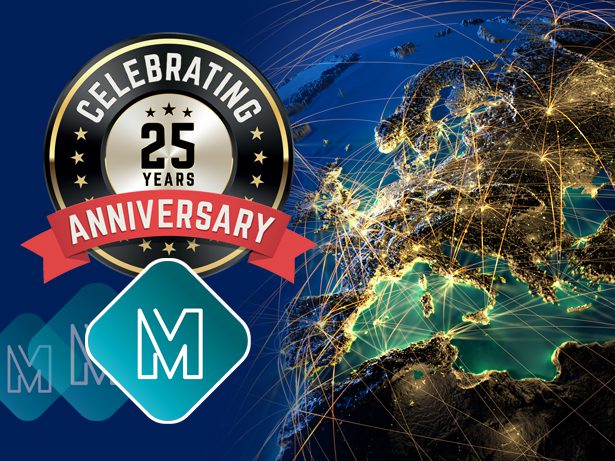 It was luck – or fate if you believe in that- that landed me in freight forwarding. As I came to the end of my time at school I was offered work as part of an employment scheme. I had the choice of two opportunities: finances or freight.
Now, I didn't know what freight forwarding would entail, but I knew a lifetime of crunching numbers in a stuffy bank wasn't for me, so Scan Dutch it was! And I never looked back…
It's funny how sometimes a single decision can shape our lives…
Fast forward a few years (and a few company changes) I decided that I wanted to go it alone. Fed up and frustrated by the constraints of working for a big company, I decided I wanted to create a freight forwarding company that put its customers first. That made freight forwarding simple and stress-free.
Millennium Cargo was born.
We started out with three of us squished into a spare bedroom that we rented in a lady's house. We had no printer, a shared fax machine and it was a health and safety nightmare – I nearly killed myself tripping over the loose carpet as I carried the desks in! But the business grew and 25 years later we're still here, bigger and better than ever.
So I want to take a moment to say thank you. Thank you to you, our customers, because without you Millennium Cargo wouldn't still be here today. Thank you to our team members, past and present, who have served our customers and helped Millennium to develop the reputation of which we are so proud. And a big thank you to Ali, my longest standing staff member who's been with me for 22 years through thick and thin. There's nothing this guy doesn't know when it comes to freight…
So as a new quarter-century commences, we've got some big plans. We're going bigger and better than ever before. We've got a rebrand (Sneak of new logo above), new website and new digital platforms launching to make moving your goods easier than ever before. The team is growing, with two new members of staff joining us this month – and we're moving into new offices soon too. It's exciting times.
So thanks once again for your support over the last 25 years, I look forward to working with you as we continue into the next phase of our journey.
OVER THE LAST FEW MONTHS, THINGS HAVE BEEN A BIT ODD HERE IN THE UK.
Across the country supermarket shelves have been emptier than ever before and we're now facing the cancellation of non-urgent blood tests due to a shortage of vials. The pubs don't have their usual supply of bottled drinks, McDonalds ran out of milkshakes and Nandos had to close several restaurants because they ran out of chicken!
Imagine, a chicken restaurant without any chicken!
We've not seen anything like this since the run on toilet paper when the pandemic first started…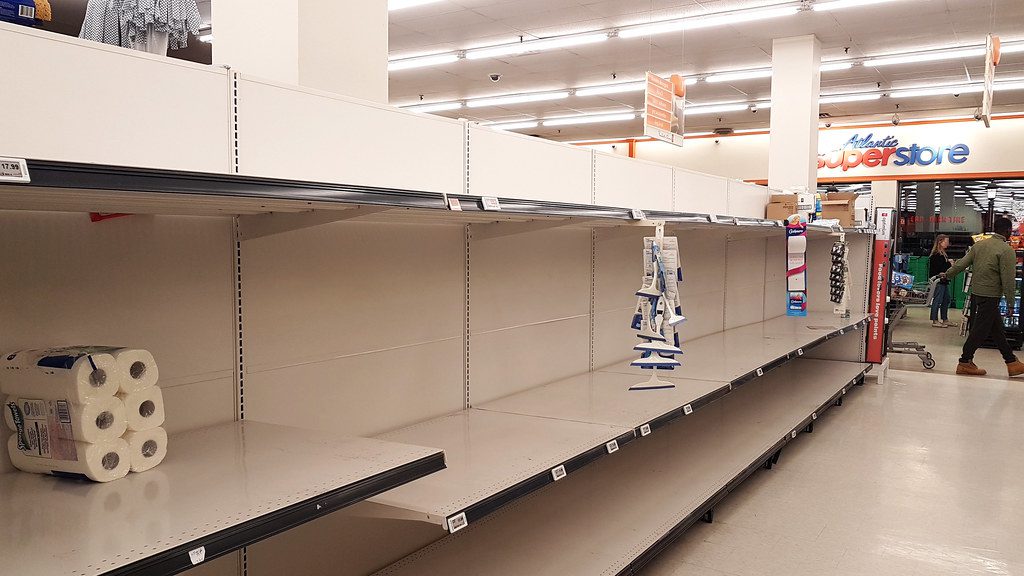 So what's the problem? Is it Brexit? Coronavirus? Lockdowns? A zombie apocalypse? The answer is – everything.
The last couple of years here in the UK have created the perfect storm for supply issues.  Brexit resulted in a mass exodus of workers with more than 1 million people, from fruit pickers to truck drivers, leaving the UK. Some staff are still furloughed, some are sick and some are isolating thanks to the "ping demic" that has occurred as we've opened back up. Add into this long queues at Dover, limited containers available for freight and delays at British customs and it's easy to see why we can't have our chicken and eat it too…
The government is being forced to think outside the box to try to solve the problems. Isolation rules have been relaxed, furlough is being phased out and the legal limit on the number of hours a truck driver can drive have been extended. They've even considered putting prisoners to work in the supply chain too – although I'm not too sure how I'd feel having a convicted murderers pick and pack my strawberries…
Sounds like a nightmare right? But actually, you'd barely know it was happening. Life continues as normal and aside from the odd, polite grumble or meme shared on Facebook, the British public are just getting on with it.
No milkshakes? We'll have a coke. No chicken? What about a burger? No loo roll… OK that's where we draw the line… We've learnt to be flexible. To roll with the punches and take each day as it comes. It's been a good lesson to learn and one that will serve us in every area of our lives. How much happier will we be if we just accept the things we cannot change and make the most of the situation we're facing?
So how about you? What's been going on in your country? Any milkshake shortages or loo roll runs?
When we think about the future of delivery, we tend to think about better tech, maybe cleaner cars and perhaps some self-driving vehicles.
 But what if the future of city centre delivery is actually in the past? What if the answer to our pollution and congestion lies in something simple that's been part of our lives for centuries?
I'm talking about cargo bikes.
Speak to any delivery driver and they'll share the stresses and strains of delivering goods in a busy city centre.
Bad traffic, congestion zone charges, heavy delays and zero parking all contribute to an absolute nightmare job. But UK based delivery company, Pedal Me, think they have the answer.
A recent study, completed as part of a project called Car-Free Megacities, found that cargo bikes could deliver goods faster than their van counterparts – and with zero emissions too. Making it more convenient for the customer, less stressful for the driver and better for the environment too! These aren't just bikes with a rider and a backpack, they're specially built bikes with a trailer-like back that can hold up to 300kg of cargo. They even offer a passenger service too!
Now, cargo bikes obviously have their limitations – I mean, you can't deliver a fridge-freezer, a sofa or a television on the back of a bicycle – but they could help combat the congestion in some of the world's busiest cities. So what do you think?
Could cargo bikes be the answer we've been looking for or is the future still drone delivery and driverless trucks?
Who knew that a cargo ship could become notorious?
Just a few weeks ago the Ever Given finally arrived in the UK. Ever Given, now probably the world's most famous cargo ship, skyrocketed to fame when it got stuck in the Suez Canal last March. For 106 days it sat wedged in the canal, blocking one of the world's most essential shipping routes.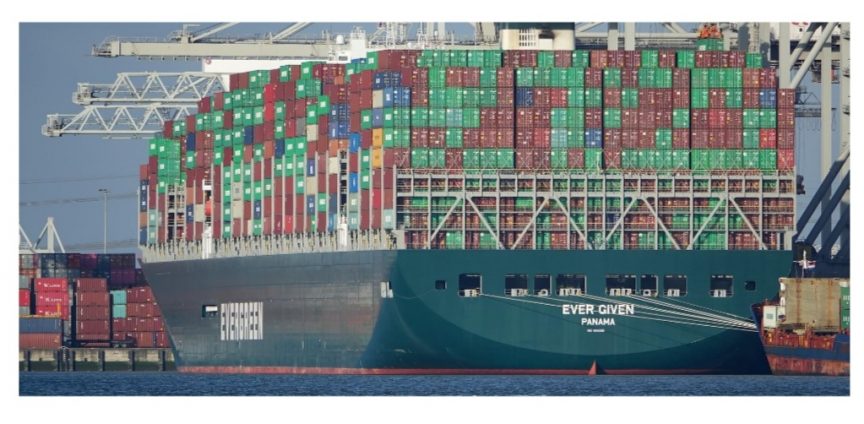 And as you know, the knock-on effect was huge. Ships got re-routed, deliveries delayed and cargo on the Ever Given was declared general average. After its slow and arduous release, the Egyptian government impounded the ship and asked for a hefty ransom – $916 million – for lost revenue and the damaged reputation of the route.
So what now? What will happen to the infamous Ever Given and its cargo next? Well, when the ship ran aground and was impounded, the owner declared general average which the insurers have rated at 25%. A huge amount of the cargo was fruit, veg and other perishables. These will of course be unusable and claims for insurance will be made. Much of the cargo onboard Ever Given will now be abandoned – and destroyed. However, some cargo is still on its way to its final destination.
Like the giant 10m high T-Rex nicknamed "Dino" and his Pterodactyl buddy who are still on their way to their new home at Jurassic themed golf course, Kingsway Golf Centre in Cambridge! These poor dino-dudes have had a bit of a rough ride but it's great to hear that they'll finally be reaching their home soon.
Now, I've been in freight for a long time. And we've moved some crazy cargo. From jukeboxes to classic cars, noodle sauce to rather rude teapots… but we've never moved a 10m T-Rex!
What's the craziest cargo you've moved recently? I'd love to hear about it?
Getting up early, grinding every day, pushing your body and your mind to the extreme so you're at peak performance when your time at the Olympics comes… only to have a pandemic cancel the competition at the last minute. The Tokyo Olympics should have taken place in 2020, but thanks to Covid it got postponed. What's the big deal? I hear you say… They could just compete next year?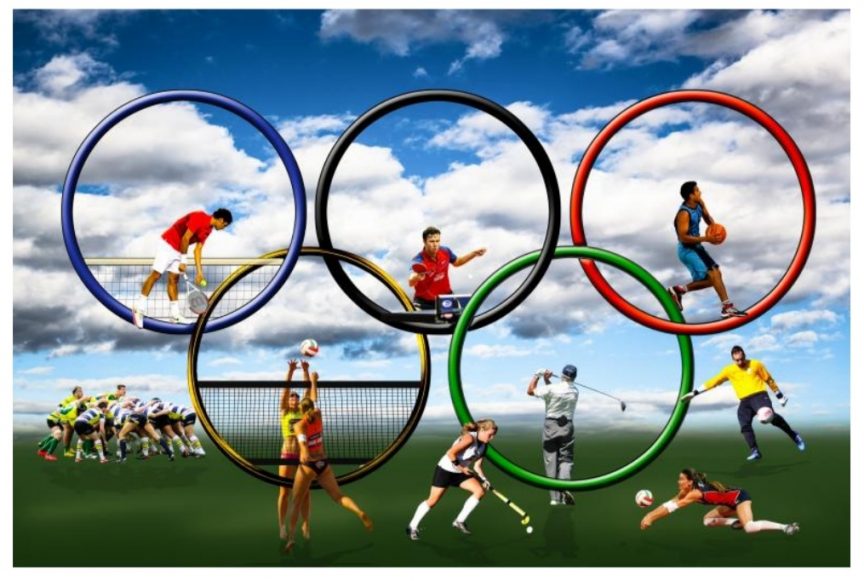 But it's not that simple. Achieving peak performance and getting to the top of your game is incredibly difficult. Maintaining that level of performance for another year is almost impossible. But despite this, many of the world's top athletes rose to the challenge. They kept training, stayed focused and came back this year faster, stronger and more determined than ever. And it showed.
There were some inspiring, heart-wrenching and truly amazing moments. There was the Dutch 1500m runner, Sifan Hassan, who was accidentally tripped by another runner. She hit the floor and found herself far behind. But she got back up, gave it all she had and still managed to cross the finish line first. There was the skateboarder, Sky Brown, who became Britain's youngest ever medalist, winning Bronze at just 13 years old. There's Gianmarco Tamberi and Mutaz Barshim, the high jumpers who, instead of going to sudden death when tying, opted to share the gold medal between them. Then there's Simone Biles who made the incredibly courageous decision to drop out of the Olympics when her mental health put her performance – and therefore life- at risk.
Whichever stories you followed, whichever events you watched, one thing is for certain: we can learn a lot from our 2021 Olympians. These guys faced challenges like no others. They trained in difficult and distanced conditions. They persevered through an additional 12 months of gruelling preparations. They performed in almost empty stadiums. Their resilience and determination are second to none. These athletes spend a lot of time training their bodies, but I bet you they spend some serious time training their minds too – you don't win gold at the Olympics without a killer mindset.
As business owners, we face our own challenges and gruelling conditions every single day. We too need to be resilient, determined and persistent. Mindset matters.
So how much time do you spend training your mindset? And how do you do it? I'd love to hear about it…
Should They Mandate This?
Do you ever just take a break? This week I'm heading down to London for Darahs's University Open Day. It's a big deal for us because she's the youngest. The baby of the family. And she's getting ready to leave the nest…
Now, usually, I'd just take one day off and try to squeeze in a flying visit to get the job done. But not this time. This time I'm taking the whole week off. We're going to take a leisurely trip and spend some time enjoying the capital.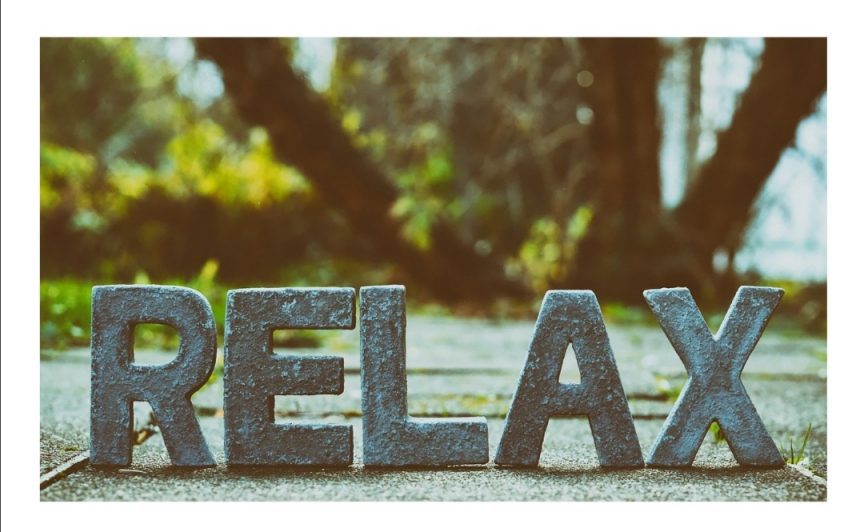 You see, this last year has been tough. Business has been booming – but it's also been a challenging time too. From the quarantined ships at the beginning of the lockdowns to the blockage in the Suez Canal and shortage of containers all around the world. The freight industry has been put through its paces.
Millennium is doing better than ever – but it's not been easy. Now stress is just a part of running a business. You can't escape it – but you can manage it. Over the last 25 years in business, I've created my own way of keeping things balanced. I take time off at the weekends, my emails are off as soon as I step out of the office and I take regular holidays with the family to get some rest & respite. In fact, I'm usually hopping on a plane right about now to spend 2 weeks at our favourite resort in Lanzarote. This year is a little different. Travel is trickier and we've no holidays abroad planned until things settle down. But I'm still taking a break. In fact, I've made it mandatory that everyone in the office takes at least one week off before the end of September.
Why? Because respite matters.
If you're exhausted, overworked or under-played then you won't be able to give it your 100%. Your work will suffer, your mindset will wobble and you'll end up procrastinating or making mistakes. It can be really easy as a business owner to think that grafting is the way to go. And the whole "hustle culture" that's sprung up recently really hasn't helped. But if you want to cut a tree down you've got to spend some time sharpening your axe. Take a break, book that holiday and give yourself the R&R you need to be on your best game.
So what about you? When did you last take a real, switched-off break from your business?
How often do you look at your big hairy audacious goals? Most business owners have goals. Daily goals, weekly goals, monthly goals… You probably have yearly goals too. But where do you want to be in 5 years time? What about 10 years? Do your goals for this week or month actually tie in with that big, long-term vision?
I've just finished reading a book that's changed my thinking about long term goals. I've always had big plans and ideas, but my business has grown through hard work and determination rather than long term strategy.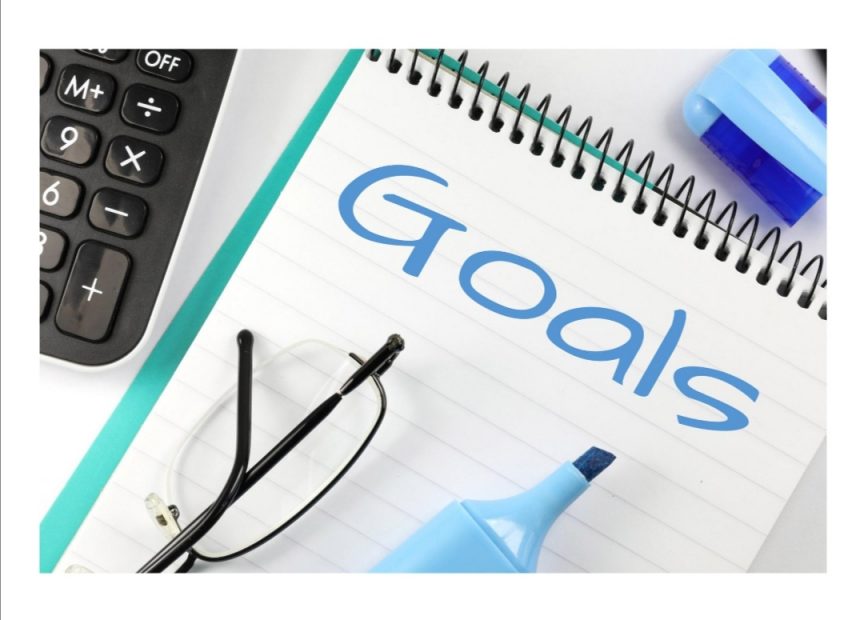 When my financial advisor recommended the book, I was sceptical. But I'm a big fan of self-development so I hopped online to find out more…
A quick Google told me it's for "business owners who whose businesses are stuck at a point where hard work and determination are no longer enough for them to survive and grow." Bingo! I thought. I'm mega-proud of where Millennium Cargo is today. I've built it up from nothing and now we've got hundreds of happy clients all over the world.
But I've bigger plans. There's more I want to do.
And he was right. The book is a must-read for any business owner who wants to gain traction and make big progress. One of the key things I've learned from the book is the importance of setting – and tracking goals. I won't do the author the injustice of me trying to explain what he so wonderfully teaches, but I will share this… Most people play at setting goals. They sit down sometime at the beginning of January and write a list of things they'd like to accomplish that year. Then they put the notebook away and go back to work. But if you want to actually achieve your goals you've to get serious. You've got to take a long-term strategic approach.
I've been in business a long time. I know the importance of goal setting – but there was still more to learn and I STILL needed that kick up the bum to remember to make my goals a daily priority. So if you're feeling a little stuck or unsure what to do next – or you're fed up with treading water and want to start getting some serious traction, I recommend you read the book. It's quite aptly called "Traction" by Gino Wickman. And I think you'll find it quite worth your time.
Let me know what you think to it – but in the meantime, I'd love to hear what your big hairy goals are? The goals that scare you to say them out loud?
There's something you need to know about the British. We like to talk about the weather. In fact, we're a little bit famous for it. The weather forms a core part of every Brit's small talk repertoire. "Bloody boiling today isn't it mate?" "Raining again I see" "Did you see the weather forecast for the weekend?" If it's hot, we're whingeing. If it's cold, we're whining. And if it's our normal "British grey" we're complaining.
It's kind of comical. But this week has been like no other. For the last 7 days, the UK has been blessed/cursed with a heatwave of around 31 degrees.
Now, I know some of you reading this will be laughing out loud at that number. 31 degrees? That's nothing! We get 40, 45 or even 50 degrees!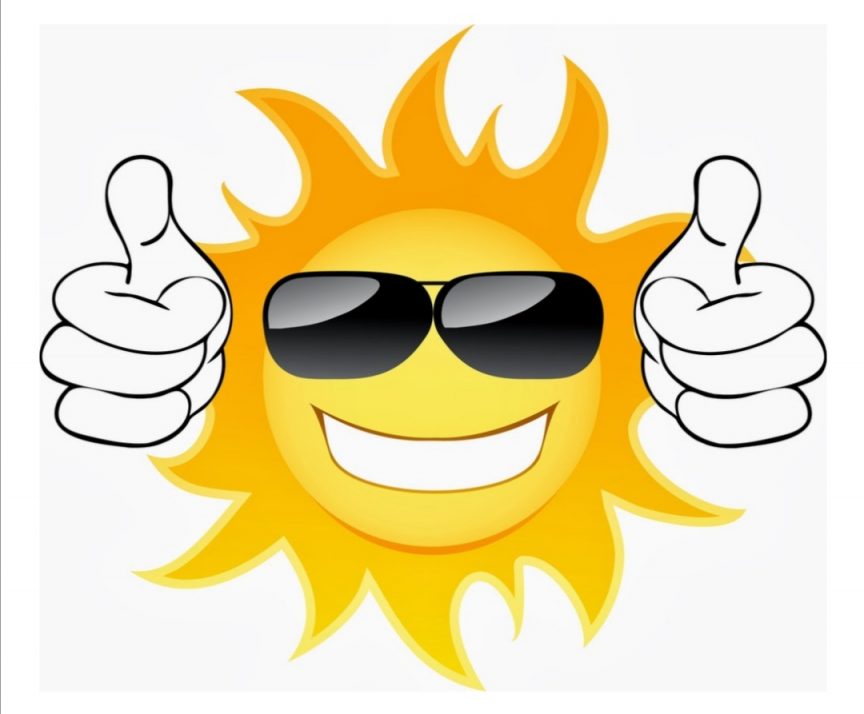 I know 31 degrees isn't really that hot – but we're an island. And that means super high humidity. It feels way hotter than it is. We're sweltering here and there's no escape. The thing is, we're woefully unprepared. Because heat waves are so rare in the UK, we're not set up for them. We don't have air conditioning and many people don't even have a fan. Our houses are built for warmth, not heat. I mean, we sleep with fluffy duvets for goodness sake!
But that's not the only problem – people don't know how to behave in the heat either.
Over the last weekend, our emergency rooms were flooded with foolish people who had overdone the sun. Extreme sunburn blisters, heatstroke and in some cases life-threatening levels of dehydration. And it's not over yet. Chances are by the time it breaks we'll all be plunged into every Brit's worst nightmare – a hosepipe ban. Yep, that's a thing. The government actually make it illegal to water your garden with a hosepipe when things get hot and our water table reduces.
So, I thought this week I'd ask for your input. I'd love to hear how your country copes in the heat – and perhaps you could give a overheated, sweaty freight forwarder some tips to make the next few days bearable!
After weeks of excitement, hope and anticipation, on Sunday night the England football team fought valiantly but finally admitted defeat in a penalty shoot-out in the European Championship Final. Pubs all across the UK were filled with cheers and tears as we let go of the hope that after 55 years the cup would finally come home.
But come Monday morning the nation got up, dusted themselves off and got back to business.
Now, I know you're not all footie fans – and if I'm honest, I'm not a big follower of the England team, I prefer supporting my own team, Aston Villa, in the English Premier league.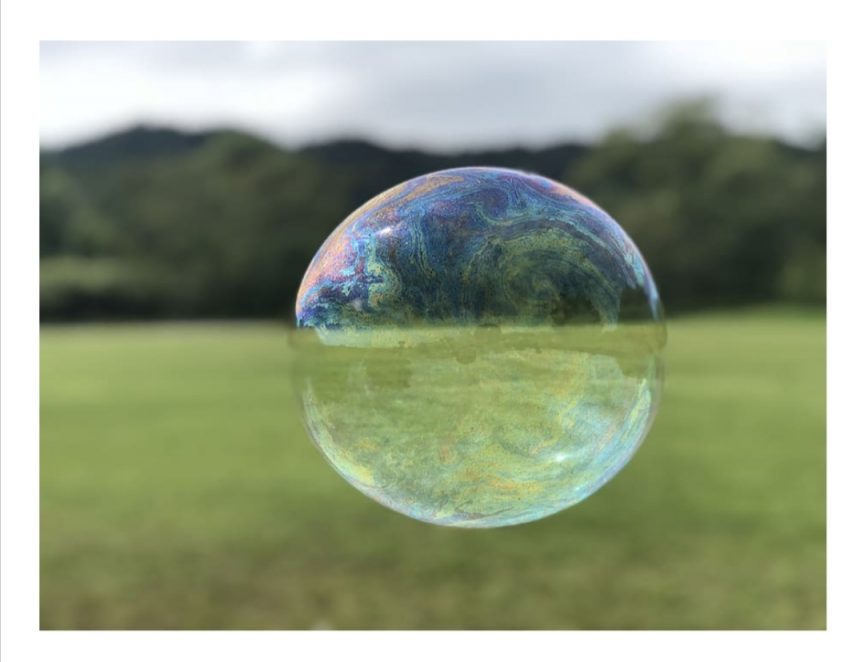 But there's a lot to learn from football… Setbacks happen. It doesn't matter how good you are, how hard you work or how much money and support you have behind you, you will still suffer setbacks. The England team were on point. They'd spent their whole lives training for that moment. They had the money, the resources and some may say the best management behind them – but they still lost.
About 10 years ago, we created a purpose-built football training facility to house all 28 of the England teams. The men's team, women's team, disability teams… everyone. The facility boasts the best of everything. Set across 330 acres of Staffordshire countryside, the £105 million complex boasts a range of outstanding training pitches, state-of-the-art sport science and performance facilities, a four star Hilton hotel as well as an outdoor team building complex. It's the Carlsberg of training locations. But despite all this – We still didn't bring the cup home.
So what will the England team do? Curl up and cry? Drink themselves into a catatonic state? Nope, that's just the fans. The football players will be back on their feet, training hard and focused on the next goal. And that's what you need to do too. Covid knocked your business down? Failed to achieve your business goals? Fed up and frustrated with facing setbacks? Dust yourself off, get back up and get better.
Train harder, work smarter and remember, in football one missed goal might lose you the cup – but in business, you always get another shot. You just need to make sure you're ready to take it.
Address
CFS Business Park, Coleshill Road,
Sutton Coldfield, Birmingham B75 7FS