Fast, Efficient and Easy…
Quick Quotes, Same Day Collections & Competitive Air Freight Rates
There's no denying that air freight is the fastest way to move your goods around the world, making it a popular choice for importers and exporters alike.
MOVING BY AIR FREIGHT
Whether you're moving normal, perishable or hazardous goods, air freight can be a quick and efficient way to get your goods where they need to go. Here at Millennium Cargo, we've got a team of superstar freight forwarding experts who know how to make your air freight experience easy and problem-free. We'll advise you and support you every step of the way, making sure you get the best rates for your cargo and ensuring a fast, reliable service from start to finish.
We understand that with air freight time is often of the essence! So you'll get quick quotes (usually within just 2 hours), a swift turnaround on all your bookings and competitive rates!
Making moving your goods with Millennium Cargo fast and hassle-free.
Please click here for a link to the UK government's customs tariff, which governs duty rates & procedures for imports & exports.
Choose Millennium Cargo For Your AIR Freight AND YOU'LL GET…
Fast Collections – Same day or next day collections in the UK.
Competitive International Courier Choices – Working with TNT, DHL, UPS to get you the best prices and the best results.
Flights To Suit Your Budget – Direct flights for speed or non-direct flights to keep your costs down. The choice is yours.
Packaging and Advice To Keep Your Cargo Safe – We can provide you with suitable packing for your cargo and we'll make sure you meet ISPM regulations.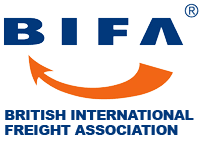 Honest, Knowledgeable and BIFA Accredited
Here at Millennium Cargo, we've worked hard to build a solid reputation as the freight forwarder you can trust, delivering goods safely and on time for more than 25 years. We'll decode the jargon – giving you straight answers, an excellent service and the very best rates every time. We're BIFA accredited too, giving you peace of mind and the knowledge that your cargo is in safe hands.
.
DON'T JUST TAKE OUR WORD
"Millennium Cargo has been a service provider to Saint-Gobain Formula for over 20 years.
Booking freight can be a frustrating, often very time consuming and paper intense process but Millennium Cargo understands what we need from them. They have taken the time to learn what our requirements are and they listen to what we want.
In this business, communication is so important to us and they get that. Millennium Cargo are a customer focussed, friendly company, who are a pleasure to deal with."
Address
CFS Business Park, Coleshill Road,
Sutton Coldfield, Birmingham B75 7FS